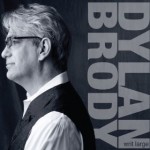 This piece was written for Laughs Last author and Stand Up! Records humorist Dylan Brody for inclusion as back-cover copy and on various retailer websites, press releases, and whatnot. I adore whatnot.
There may not be boxes strong enough for the weight of memory, but some books can do the trick. Laughs Last is a rumination on family, legacy, talent, and the fluidity of time, a poignant dream of adulthood coming in fits and starts to our protagonist Damon Blazer. With a quick mind and an instinct to flee (preferably before getting punched, but not before getting in a punchline), Blazer comes from a family whose laughs never mean just one thing. He struggles to glean what lessons he can from his brutish and detached brother, his grieving but understanding mother, and his aloof but proud father, but it's the inheritance of his grandfather's lessons that truly form the backbone of Blazer's biography. In his relationship with the storied comedian and the slow reveal of just what Damon did at his grandfather's funeral, readers find a gripping narrative that holds our attention from the first page to the last.
The author deftly bobs and weaves through a disjointed timeline that runs like an extended callback, revealing a storyteller who can't pause for audience reaction because he has something more important to do. By seeing the stages of grief revealed across a lifetime, readers are left to wonder whether memories are enlarged by tunnel vision or by virtue of actual weight. Is that water-colored feeling of nostalgia—available at any age—imparted by the true flow of time, or must we acquiesce to the facts of chronology? Blazer fumbles to avoid feeling foolish, to avoid being a hack, to avoid a lifetime of nothing special. And while he's at it, we meet a novelist for a new century. Ladies and gentlemen, Dylan Brody.